DIAGNOSTIC TOOLS FOR DETERMINING THE LEVEL OF INVOLVEMENT OF CHILDREN IN HOCKEY
Keywords:
introducing children to sports activities; criteria, indicators and levels of involvement of children aged 5-7 years in hockey; young hockey players selection for the initial stage of sports training.
Abstract
Objective of the study was to determine the level of involvement of children aged 5-7 years in hockey (sports activities).
Methods and structure of the study. In the course of scientific work, the following were carried out: interviewing; pedagogical observation; method of studying the products of activity; conversation; testing the general, special and technical readiness of young hockey players aged 5-7 years (n=120), who are engaged in the Sports School of the Olympic Reserve "Spartakovets" in order to determine the level of participation over a period of three years (2014-2016).
Results and conclusions. Children 5-7 years old with an active level of participation in hockey have in the future: one hundred percent enrollment rate; high sports results of the implementation of the sports training program for the sport of hockey in full. The presented results can be used as indicative norms for the selection of young hockey players for the initial stage.
References
Atarova A. N. Psikhologo-pedagogicheskaya diagnostika samostoyatelnosti starshikh doshkolnikov v detskikh vidakh deyatelnosti [Psychological and pedagogical diagnostics of independence of senior preschool children in children's activities]. Kazanskiy pedagogicheskiy zhurnal: KPZH. 2015. No. 6/2.
Bril M.S. Otbor v sportivnykh igrakh [Selection in sports games]. Moscow: Fizkultura i sport publ., 1980. 127 p.
Gevorkian N.M. Diagnostiki osobennostey proyavleniya voli u doshkolnikov [Diagnostics of peculiarities of manifestation of will in preschool children]. Moscow: Prosveshchenie publ., 2000. 64 p.
Evtin A.B., Sokolov V.V. Formirovaniye interesa k fizicheskoy kulture u starshikh doshkolnikov v protsesse dopolnitelnykh zanyatiy sportivnoy napravlennosti [The formation of interest in physical culture in senior preschool children in the process of additional sports activities]. Sovremennyye problemy nauki i obrazovaniya. 2018. No. 4. Available at: http://science-education.ru/ru/article/view?id=27824
Izotova E.I., Nikiforova E.V. Emotsionalnaya sfera rebenka [Emotional sphere of the child. Theory and practice]. Textbook for students. Moscow: Akademiya publ., 2004. 284 p.
Lazorenko V.I., Filippova S.O. Interes detey starshego doshkolnogo vozrasta k zanyatiyam fizicheskimi uprazhneniyami [The interest of senior preschool children to do physical exercises]. Aktualnyye voprosy fizicheskoy kultury detey doshkolnogo vozrasta [Actual issues of physical culture of children of preschool age]. Proceedings scientific-methodical works. Saint-Petersburg: Bell publ., 2004. pp. 94-98.
Tretyak V.A., Rotenberg R.B., Uryupin N.N. et al. Natsionalnaya programma sportivnoy podgotovki po vidu sporta «khokkey» [National Hockey Players Training Program]. Moscow, 2020. 320 p.
Ob utverzhdenii federalnogo standarta sportivnoy podgotovki po vidu sporta «khokkey» [On approval of the federal standard of sports training in the sport of "hockey"]. Order of the Ministry of Sports of the Russian Federation. May 15, 2019 № 373. Available at: https://base.garant.ru/72245194/
Prischepa S. Kak prodiagnostirovat fizicheskuyu podgotovlennost doshkolnika [How to diagnose the physical preparedness of a preschooler]. Doshkolnoye vospitaniye. 2004. No. 1. pp. 37-45.
Khokkey Programma sportivnoy podgotovki dlya detsko-yunosheskikh sportivnykh shkol, spetsializirovannykh detsko-yunosheskikh shkol olimpiyskogo rezerva [Hockey. The program of sports training for children-youth sports schools, specialized children-youth schools of Olympic reserve]. Moscow: Sovetskiy sport publ., 2006. 101 p.
Shebeko V.N., Ermak N.N., Shishkina V.V. Fizicheskoye vospitaniye doshkolnikov [Physical education of preschool children]. Textbook for students of secondary schools. 4th ed., rev. Moscow: Academiya publ., 2000. 176 p.
Elkonin D.B. Detskaya psikhologiya [Children's psychology]. Textbook for students studying in psychology. 3rd ed., ster. Moscow: Academiya publ., 2006. 383 p.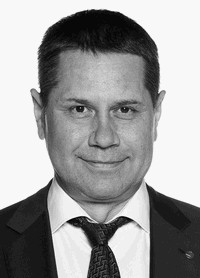 Additional Files
How to Cite
Naboichenko, E. ., & Istomin, S. . (2022). DIAGNOSTIC TOOLS FOR DETERMINING THE LEVEL OF INVOLVEMENT OF CHILDREN IN HOCKEY. Theory and Practice of Physical Culture, (12). Retrieved from http://tpfk.ru/index.php/TPPC/article/view/474
Section
IN SEARCH OF NEW BREAKTHROUGH
License
This work is licensed under a Creative Commons Attribution 4.0 International License.