MOTOR ACTIVITY OF CHILDREN DURING STAY IN A PRESCHOOL EDUCATIONAL INSTITUTION
Keywords:
child, physical activity, development, motor skills, motor activity, pedometry
Abstract
Objective of the study was to identify the volume of motor activity of preschool children during their stay in a preschool educational institution.
Methods and structure of the study. To collect information on the number of motor acts of preschool children during the study, the method of shagometry was used. The number of locomotions was counted using a Yamax DW-200 Sh 25 pedometer manufactured by Yamasa Corp., Tokyo, Japan. The scientific research was carried out during the cold period of the year from November to March. A total of 234 children were tested.
Results and conclusions. With the help of shagometry, differences in motor activity were revealed between boys and girls 3-4 years old and 5-6 years old during their free motor activity. It has been determined that the organization of motor activity during a walk is an important form of a child's physical activity, since it includes the largest number of locomotions performed by the child during the day. Therefore, it is necessary to develop programs for the physical education of preschool children, which will be aimed at the effective implementation of their motor activity during a walk, as well as the creation of a developing object-spatial environment for the territory of a walk for preschoolers using sports simulators and equipment.
References
Bernstein N.A. Ocherki po fiziologii dvizheniy i fiziologii aktivnosti [Essays on the physiology of movements and the physiology of activity]. Moscow: Meditsina publ., 1966. 349 p.
Denisova A.S., Savelyeva Yu.M. Sensornaya integratsiya – metod terapii v reabilitatsii detey s tyazhelymi mnozhestvennymi narusheniyami v razvitii [Sensory integration - a method of therapy in the rehabilitation of children with severe multiple developmental disorders]. E-Scio. 2022. No. 1 (64). pp. 32-39.
Dudiev V.P. Psikhomotorika detey s ogranichennymi vozmozhnostyami zdorovya [Psychomotor skills of children with disabilities]. Barnaul: AltGPU publ., 2020. 359 p.
Sosunovsky V.S., Zagrebskaya A.I. Kineziologicheskaya obrazovatelnaya tekhnologiya fizicheskogo vospitaniya doshkolnikov [Kinesiology educational technology of physical education of preschoolers]. Teoriya i praktika fizicheskoy kultury. 2020. No. 11. pp. 68-70.
Yaqun Ch., Shilko T.A., Sharafeeva A.B. Vliyaniye kitayskoy gimnastiki Tsigun Ba Duan' TSzin' na fizicheskoye sostoyaniye studentov spetsialnoy meditsinskoy gruppy[ The influence of Chinese gymnastics Qigong Ba Duan Jin on the physical condition of students of a special medical group]. Teoriya i praktika fizicheskoy kultury. 2021. No. 12. pp. 76-77.
Aston R. Physical health and well-being in children and youth: review of the literature. OECD Education Working Papers. 2018. No. 170. pp. 3-39.
Bonifacci P., Contento S. Soggetti a rischio di disturbo di sviluppo della coordinazione: aspetti emotivi e cognitive. Psicologia clinica dello sviluppo. 2008. No. 1. рp. 129-146.
Duncan J.S., Schofield G., Duncan E.K. Step count recommendations for children based on body fat. Prev. Med. 2007. No. 44. pр. 42-44.
Kurtz L.A. Disturbi della coordinazione motoria. Trento Erickson. 2006. No. 3. рp. 136-154.
Milenko J., Maja B., Dušan S., Obradovi´c J., Trajkovi´c N. Physical activity of Serbian children in daycare. Children. 2021. No. 8. pр. 161-185.
Tudor-Locke C., Pangrazi R.P., Corbin C.B., Rutherford W.J., Vincent S.D., Raustorp A., Tomson L., Cuddihy T.F. BMI-referenced standards for recommended pedometer-determined steps/day in children. Prev. Med. 2004. No. 38. рp. 857-864.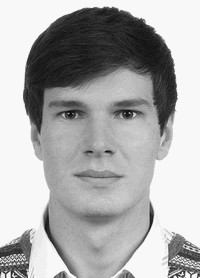 How to Cite
Sosunovsky, V. . (2022). MOTOR ACTIVITY OF CHILDREN DURING STAY IN A PRESCHOOL EDUCATIONAL INSTITUTION. Theory and Practice of Physical Culture, (12). Retrieved from http://tpfk.ru/index.php/TPPC/article/view/469
Section
PEOPLE'S PHYSICAL ACTIVITY
Copyright & Licensing
This work is licensed under a Creative Commons Attribution 4.0 International License.