SmartPower technology for the formation of martial arts shok actions
Keywords:
SmartPower technology, vector effort, control and measuring simulator (KIT-70), Hykso tracker, dynamic boxing bag (Kicktest-100), heart rate variability, Polar H-10 heart monitor.
Abstract
Objective of the study was to substantiation of the effectiveness of SmartPower technology in percussion martial arts.
Methods and structure of the study. SmartPower technology is based on load analysis, manifested in the form of vector forces. Its main task is to develop the power of sports movement through a system of exercises. The innovative technology of forming vector forces is based on an information database obtained using a computer program from the inertialess simulator KIT-70, trackers HYKSO, BIODEX, dynamic bag Kicktest-100. To evaluate the effectiveness of the technology, an experiment was conducted in the city of Chaikovsky on the basis of USK "Burevestnik". The participants were 38 thaiboxers aged 14-15, divided into two equal groups CG and EG, 19 athletes in each. The EG studied according
to the proposed technology, the CG according to the program for the Youth Sports School.
Results and conclusions. Training in the EG under the control of exercises that maximally simulate shock actions using KIT-70 contributed to significantly significant changes in all the studied parameters. The technology, built on interconnected
sets of exercises with an optimal effect on the vector effort, will allow achieving the planned sports result not only in martial arts, but also in other speed-strength sports.
References
. Bondarchuk A.P. Upravlenie trenirovochnym processom sportsmenov vysokogo klassa [Management of the training process of high-class athletes]. Moscow: Olimpiya Press publ., 2007. 272 p. ISBN 5-94299-110-3.
Salamatov M.B., Stepanov M.Y. Ocenka tekhnicheskih dejstvij v trenirovochnoj i sorevnovatelnoj deyatelnosti kikbokserov na osnove trekerov Hykso [Evaluation of technical actions in the training and competitive activities of kickboxers based on trackers Hykso]. Fizicheskaya kultura: vospitanie, obrazovanie, trenirovka. 2019. No. 4. pp. 18-20.
Salamatov M.B., Stepanov M.Y. Razvitie skorostno-silovyh sposobnostej sportsmenov 11-13 let po tajskomu boksu s pomoshchyu trenazherov s obratnoj svyazyu [Development of speed-strength abilities of athletes aged 11-13 in Thai boxing using trainers with feedback]. Fizicheskaya kultura: vospitanie, obrazovanie, trenirovka. 2019. No. 5. pp. 72-75.
Seluyanov V.N., Sarsania S.K., Sarsania K.S. et al. Kontrol fizicheskoj podgotovlennosti futbolistov v sportivnoj adaptologii [Control of physical readiness of football players in sports adaptology]. Teoriya i praktika fiz. kultury. 2008. No. 5. pp. 36-39.
Stepanov M.Y., Yakupov A.M., Maltsev G.S. et al. Metodika formirovaniya udarnyh dejstvij bokserov 12-14 let s ispolzovaniem sredstv kontrolya vektornyh usilij [Technique for the formation of shock actions of boxers aged 12-14 years using means of controlling vector efforts]. Tchaikovsky: Tchaikovsky State Institute of Physical Culture publ., 2021. 128 p.
Stepanov M.Y., Salamatov M.B. Trenirovka bokovykh udarov s ispolzovaniyem bezynertsionnogo trenazhera «Parus» [Training of side impacts using the inertialess simulator «Sail»]. Fizicheskaya kultura: vospitaniye, obrazovaniye, trenirovka. 2019. No. 3. pp. 14-16.
Stepanov M.Y. Patent № 2464061 C1 Rossijskaya Federaciya MPK A63B 21/018. Ustrojstvo dlya trenirovki sportsmenov i sposob ego primeneniya [Patent No. 2464061 C1 Russian Federation IPC A63B 21/018. Device for training athletes and method of its use]. No. 2011136333/12; аppl. 08.31.2011, publ. 20.10.2012.
Yakupov A.M., Stepanov M.Y. Metodika formirovaniya udarnykh deystviy v bokse [Technique of formation of shock actions in boxing]. Teoriya i praktika fiz. kultury. 2014. No. 9. pp. 77-82.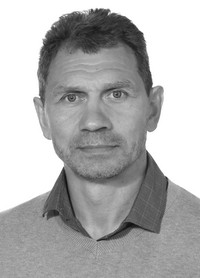 Additional Files
Published
05-04-2022 — Updated on 07-04-2022
How to Cite
Stepanov, . M. ., & Salamatov, M. . (2022). SmartPower technology for the formation of martial arts shok actions. Theory and Practice of Physical Culture, (4), 63–65. Retrieved from http://tpfk.ru/index.php/TPPC/article/view/191 (Original work published April 5, 2022)
License
This work is licensed under a Creative Commons Attribution 4.0 International License.