INFLUENCE OF DIFFERENTLY DIRECTED MOTOR ACTIVITY ON INDICATORS OF EXTERNAL RESPIRATORY FUNCTIONS IN THE PROCESS OF SPECIAL PHYSICAL TRAINING IN BOXING
Keywords:
indicators of external respiration functions, multidirectional physical activity, special physical training in boxing.
Abstract
Objective of the study was to analyze the influence of multidirectional muscle activity on the functional parameters of the external respiration apparatus during the performance of special physical training exercises in boxing.
Methods and structure of the study. Two equivalent groups were formed from boxers of the 1st category from 18 to 19 years old, 10 people in each group: the experimental group (EG) and the control group (CG). All athletes were represented by the weight category up to 71 kg. Within six months, the athletes were tasked with improving special physical training based on the tactical features of the fight. Boxers who use a playful style of fighting and achieve sports results by winning by beating an opponent on points (boxers-players) used means aimed at a more significant development of the muscles of the lower extremities when performing punches (EG). Athletes who use a strong blow to achieve the result (boxers-knockouts) performed exercises with a more significant involvement of the muscles of the upper limb girdle (CG) in the activity.
Results and conclusions. It has been noted that the use of agents that involve the muscles of the lower extremities in the activity contributes to the development of optimal functional training in boxing, which qualitatively affects the spirographic parameters after the performed motor work of athletes.
References
Breslav I.S., Volkov N.I., Tambovtseva R.V. Dykhaniye i myshechnaya aktivnost cheloveka v sporte [Breathing and human muscle activity in sports]. Guide for students of human physiology. Moscow: Sovetskiy sport publ., 2013. 336 p.
Kapilevich L.V., Medvedeva E.V., Baranova E.A. et al. Vliyaniya trenirovok s biologicheskoy obratnoy svyazyu na statodinamicheskiye kharakteristiki ravnovesiya i ustoychivosti studentov s ogranichennymi vozmozhnostyami zdorovya [Effects of training with biofeedback on the statodynamic characteristics of the balance and stability of students with disabilities]. Chelovek. Sport. Meditsina. 2019. Vol. 19. No. 2. pp. 125-132.
Lozhkina M.B., Neupokoev S.N., Krivoshchekov S.G. et al. Fiziologicheskiye kharakteristiki tekhniki vypolneniya ballisticheskikh udarnykh dvizheniy u sportsmenov [Physiological characteristics of the technique of performing ballistic shock movements in athletes]. Fiziologiya cheloveka. 2020. Vol. 46. No. 2. pp. 47-62.
Segizbaeva M.O., Alexandrova N.P. Adaptatsionnyye izmeneniya funktsii vneshnego dykhaniya u sportsmenov razlichnykh spetsializatsiy [Adaptive changes in the function of external respiration in athletes of various specializations]. Fiziologiya cheloveka. 2021. Vol. 47. No. 5. pp. 87-94.
Sonkin V.D., Tambovtseva R.V. Razvitiye myshechnoy energetiki i rabotosposobnosti v ontogeneze [Development of muscle energy and performance in ontogenesis]. Moscow: Knizhnyy dom «LIBROKOM» publ., 2011. 368 p.
Filimonov V.I. Sovremennaya sistema podgotovki bokserov [Modern boxer training system]. Moscow: INSAN publ., 2009. 480 p.
Shtanenko N.I., Buinevich I.V., Kienya A.I. Respiratornaya sistema [Respiratory system]. Study guide for students of medical universities, clinical residents, graduate students, trainee doctors. Gomel: GomGMU publ., 2015. 104 p.
Durmic T., Lazovic Popovic B., Zlatkovic Svenda M. et al. The training type influence on male elite athletes' ventilatory function / // BMJ Open Sport Exerc. Med. 2017. V. 3. № 1. р. 240.
Hoffman J. Physilogical Aspects of Sports training and Performance. 2-thed. HumanKinetics. Champaing, 2014. 505 p.
Kayacan Y., Islamoglu I., Birinci M.C. Respiratory functions and anatomical balance in boxers. Spormetre. 2018. 16 (4). рp. 12-20.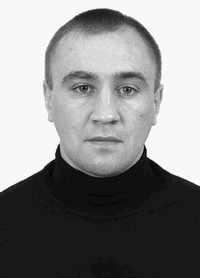 How to Cite
Neupokoev, S. ., Bredikhina, Y. ., Shilko, V. ., & Guseva, N. . (2022). INFLUENCE OF DIFFERENTLY DIRECTED MOTOR ACTIVITY ON INDICATORS OF EXTERNAL RESPIRATORY FUNCTIONS IN THE PROCESS OF SPECIAL PHYSICAL TRAINING IN BOXING. Theory and Practice of Physical Culture, (12). Retrieved from http://tpfk.ru/index.php/TPPC/article/view/464
Copyright & Licensing
This work is licensed under a Creative Commons Attribution 4.0 International License.