VOICE CONTROL OF A TEAM WITH A COMPUTER COACH IN BASKETBALL (PIRS online)
Keywords:
basketball, tactics, computer coach.
Abstract
Objective of the study was to evaluate the effectiveness of using the voice control of a basketball team during a match based on PIRS technology.
Methods and structure of the study. As part of this experiment, Nano City bluetooth box earpieces were used, operating on Bluetooth 5 within a radius of 200 meters in open space and 50 meters indoors. The following options were considered: the use of software that synchronizes sound from a computer to a smartphone (sound wire program), a collective call in any messenger, software for creating virtual channels for connecting sound transmission devices for a computer (VAC control panel, Audio repeater).
Results and conclusions. For the experiment, we took the game of student combined institutes of Yekaterinburg. The unprofessional status of the players made the job difficult. Also, difficulties arose with unexpected substitutions or arrangements for the opponent, since a recalculation of all parameters was required. Some of the players could not adapt to the novelty during the match. It was possible to translate into real action only 36% of the recommended combinations. Nevertheless, we got a result 14 points better than when the same teams played a month earlier.
References
Lyukshinov N.M. [ed.]. Iskusstvo podgotovki vysokoklassnykh futbolistov [The art of training high-class football players]. Scientific Teaching aid. Moscow: Sovetskiy Sport, TVT Division publ., 2006. 432 p.
Mikhryakov S.V. et al. Informatsionnaya model futbola na primere uchastiya sbornoy Rossii na CHM 2018 [Information model of football on the example of the participation of the Russian national team at the 2018 World Cup]. Teoriya i praktika fizicheskoy kultury. 2018. No. 1. pp. 75-77.
Platonov V.N. Podgotovka kvalifitsirovannykh sportsmenov [Training of qualified athletes]. Moscow: Fizkultura i sport publ., 2016.
Polozov A.A. Takticheskiy effekt [Tactical effect]. Teoriya i praktika fizicheskoy kultury. 2002. No. 7. 36 p.
Polozov A.A. Reyting-formula [Rating formula]. Teoriya i praktika fizicheskoy kultury. 1996. No. 1. pp. 58-59.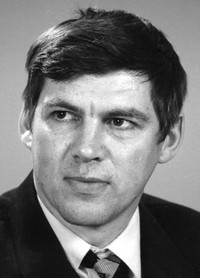 How to Cite
Polozov, A., Maltseva, N. ., Kudryavtsev, I. ., & Karmanov, A. . (2022). VOICE CONTROL OF A TEAM WITH A COMPUTER COACH IN BASKETBALL (PIRS online). Theory and Practice of Physical Culture, (11), 49–52. Retrieved from http://tpfk.ru/index.php/TPPC/article/view/447
Section
DIGITAL TRANSFORMATION IN SPORT
Copyright & Licensing
This work is licensed under a Creative Commons Attribution 4.0 International License.