PHYSICAL DEVELOPMENT OF ATHLETES OF CYCLIC SPORTS SPECIALIZING IN ATHLETICS AND CROSS-COUNTRY SKIING
Keywords:
athletics, cross-country skiing, physical development, physical qualities, anthropometric indicators.
Abstract
Objective of the study is a comparative assessment of the development of physical qualities and anthropometric indicators of athletes specializing in athletics and cross-country skiing.
Methods and structure of the study. 35 athletes took part in the study process. The level of sportsmanship of the studied - youth and adult sports categories; the average period of studies is 3.1±0.46 years.
Results and conclusions. Athletes training in middle-distance running have a lower percentage of fat and a higher percentage of the muscle component of the body relative to cross-country skiers, however, the differences do not have a statistical significance of the results. In the diagnosis of physical qualities, it was revealed that athletes-athletes are more physically developed than skiers. The greatest differences are reflected in the indicators of flexibility and strength. At the same time, in terms of the main quality of endurance for these specializations, cross-country skiers slightly, but surpass track and field athletes in terms of performance.
References
Mutaeva I.Sh., Petrova R.E. Posledovatelnost i prodolzhitelnost razvitiya fizicheskikh kachestv v tsiklicheskikh vidakh sporta s proyavleniyem vynoslivosti [Sequence and duration of development of physical qualities in cyclic sports with the manifestation of endurance]. Pedagogiko-psikhologicheskiye i mediko-biologicheskiye problemy fizicheskoy kultury i sporta. 2020. No. 15 (1). pp. 41-47.
Abatulimova C.M., Kostyuk E.V., Koryagina Yu.V. Primeneniye robotizirovannogo kompleksa CON-TREX dlya diagnostiki i korrektsii disbalansa myshts goleni u sportsmenov legkoatletov [Application of the CON-TREX robotic complex for diagnosing and correcting leg muscle imbalance in track and field athletes]. Sovremennyye voprosy biomeditsiny. 2018. Vol. 2. No. 4. pp. 63-68.
Ignatieva L.E., Chetaikina O.V. Issledovaniye funktsionalnoy motornoy asimmetrii lyzhnikov-gonshchikov v aspekte profilaktiki travmatizma [Study of the functional motor asymmetry of cross-country skiers in the aspect of injury prevention]. Vestnik sportivnoy nauki. 2020. No. 1. pp. 18-21.
Martirosov E.G. Metody issledovaniya v sportivnoy antropologii [Research methods in sports anthropology]. Moscow: Fizkultura i sport publ., 1982. 199 p.
Andrade M.S. Isokinetic Muscular Strength and Aerobic Physical Fitness in Recreational Long-Distance Runners: A Cross-Sectional Study. M.S. Andrade, W.A. Silva, C.A.B. De Lira. Journal of Strength and Conditioning Research. 2022. № 36 (3). p. E73-E80.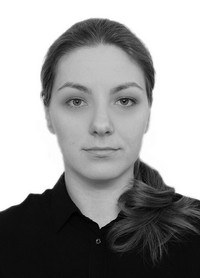 Additional Files
How to Cite
Fedulova, D. ., & Serova, N. (2022). PHYSICAL DEVELOPMENT OF ATHLETES OF CYCLIC SPORTS SPECIALIZING IN ATHLETICS AND CROSS-COUNTRY SKIING. Theory and Practice of Physical Culture, (11), 36–38. Retrieved from http://tpfk.ru/index.php/TPPC/article/view/442
Section
THEORY AND METHODS OF SPORTS
License
This work is licensed under a Creative Commons Attribution 4.0 International License.