INDIVIDUALIZATION OF JUDO STYLES BASED ON 2019 WORLD CHAMPIONSHIP DATA
Keywords:
judo, training, techniques, tactics.
Abstract
Objective of the study was to analyze the weight-class-specific differences in the judo styles and techniques, with the 2019 World Judo Championship in Tokyo taken for the case study.
Results and conclusion. Our analysis showed that the individual judo training systems need to be customized to the individual anthropometric characteristics due to the simple fact that the response time i.e. muscle extensions/ flexions tend to grow with the growing anthropometric characteristics, including the limb length/ size; associated with the lower movement frequency, slower metabolism, etc. One more training system individualization factor is the specific physicality, gifts and physical qualities with a special role played by strength, speed-pace, coordination and other natural abilities. Generally the technical toolkits in the modern judo tend to fast contract with the weight growth. The individual technical versatility is still important for a competitive progress although the sport leaders were found to heavily score in the top-ranking events by at most two favorite holds in every weight class.
References
Adam M. Tekhniko-takticheskaya podgotovka dzyudoistov i puti ee sovershenstvovaniya [Technical-tactical training of judokas and ways of its improvement]. PhD abstract. Moscow, 2016.
Astakhov A.M. Novoe v metodike obucheniya tekhnike borby [New in wrestling technique training methods]. Sportivnaya borba. Moscow: Fizkultura i sport publ., 2016.
Dementev V.L., Malkov O.B. Strukturizatsiya konflikta poedinka v sportivnykh edinoborstvakh [Structuring Conflict of Duel in Combat Sports]. Teoriya i praktika fiz. kultury. 2016. No. 10. pp. 37-39.
Platonov V.N. Podgotovka kvalifitsirovannykh sportsmenov [Training of skilled athletes]. Moscow: Fizkultura i sport publ., 2016.
Preobrazhenskiy S.A. Kogda prekrashchat sovershenstvovanie priema? [When to stop technique excelling process?] Moscow: Sportivnaya borba; Fizkultura i sport publ., 2014.
Tolochek V.A. Stili professionalnoy deyatelnosti [Styles of professional activity]. Moscow: Smysl publ., 2000. 199 p.
Shulika V.S. Dzyudo. Sistema i borba [Judo. System and wrestling]. Textbook. I.: Litres publ., 2006. 1058 p.
Zh.L. Kozina, N. Pushkar, G.A. Ogar. Integral method of physical training of young judoists at the initial stage Здоров'я, спорт, реабілітація. Vol 4. No 3. (2018).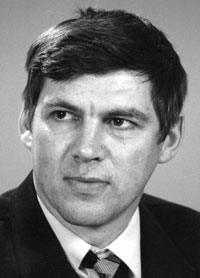 Additional Files
Published
01-02-2022 — Updated on 07-03-2022
How to Cite
Polozov, A. ., Yushchenko, I. ., & Bryzgalov, I. . (2022). INDIVIDUALIZATION OF JUDO STYLES BASED ON 2019 WORLD CHAMPIONSHIP DATA. Theory and Practice of Physical Culture, (1), 16–20. Retrieved from http://tpfk.ru/index.php/TPPC/article/view/103 (Original work published February 1, 2022)
Section
THEORY AND METHODS OF SPORTS
License
Copyright (c) 2022 Theory and Practice of Physical Culture
This work is licensed under a Creative Commons Attribution 4.0 International License.